Clearing up misconceptions about Taiwan's luxury tax
View this page in: 中文
Date of Release: 2013/05/09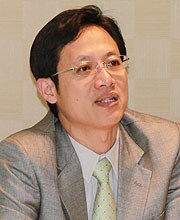 Jason C Hsu
On May 9, 2013, PwC Taiwan Tax Partner Jason C. Hsu held a press conference to clarify common misconceptions among the general public and corporations about Taiwan's luxury tax, and to offer suggestions on possible changes to the relevant laws in relation to possible exemptions in merger and acquisition cases.
The common misconceptions held about the luxury tax largely relate to the tax-induced holding periods of real estate. Mr. Hsu stated that accurate calculation of the "real estate holding period" is a key factor in determining the application of luxury tax. According to current case studies and legal interpretations issued by the Ministry of Finance, there are three ways to calculate a holding period starting from 1) the "original acquisition date", 2) the "reacquisition date," and 3) "the original acquisition date" plus the "reacquisition date" (mixed type).
Mr. Hsu suggested that luxury tax should not be levied on real property acquired in corporate M&A transactions in order to encourage M&A activities in Taiwan and improve business efficiency. His specific taxation proposals included:
1. In cases of mergers, acquisitions and spin-offs executed pursuant to the Business Mergers and Acquisitions Act, luxury tax should be exempted on acquired companies' property where the holding period is less than two years.
2. After a merger or acquisition, the acquiring company should calculate the holding period of the acquired company's property starting from the first date that the acquired company's was recorded as holding the property.